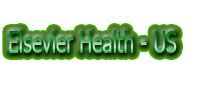 Buy

ELSEVIER HEALTH - US

Products Online
ELSEVIER - YOUR PARTNER IN PUBLISHING
Publishing is a partnership process, and Elsevier is proud of our history of working with authors in a spirit of cooperative creativity to bring qu...
Show More
ELSEVIER - YOUR PARTNER IN PUBLISHING
Publishing is a partnership process, and Elsevier is proud of our history of working with authors in a spirit of cooperative creativity to bring quality products to professional people and institutions of learning throughout the world. Your Elsevier publishing partners are skilled, highly trained professionals who have extensive knowledge of the publishing world. We know informational products and what makes them successful; we know the markets, the production process, and the best ways to leverage and share your expertise with readers.
EDITORIAL DEPARTMENT
The editorial process begins with an idea and a need. Content Strategists conceive ideas for new products and revisions. Those ideas are then validated in the marketplace. Content experts are recruited as authors, and a contract is signed. Editorial collaborates with our authors to develop content, illustrations, pedagogical features, and ancillaries to ensure market needs are met. Editorial staff also provides guidance in such matters as manuscript preparation, contributor management, editing style, and electronic delivery. Schedules are monitored closely to ensure timely publication of products that achieve only the highest standards of quality.
PRODUCTION DEPARTMENT
A dedicated production team of project managers, designers, producers, and illustration managers joins the editorial line-up once your manuscript has been submitted. The production team is responsible for guiding your manuscript, whether print or electronic, through to publication. Your production team manages the copyediting, composition, proofreading, indexing, and manufacturing stages of your book-at all times working closely with you to ensure excellence and accuracy of final content. Your production team is responsible for creating a schedule and monitoring that schedule from the date of manuscript turnover to the date of publication. They also work closely with the staff of the Editorial and Sales & Marketing departments to design the interior layout of your book, as well as a unique and customer-focused cover.
SALES AND MARKETING
The responsibilities of the Sales & Marketing staff begin well before publication. Either a marketing plan or a market segment strategy is developed for every Elsevier product. Marketing efforts may include direct mail campaigns, individual or cluster brochures, journal advertising, bookstore point-of-sale displays, convention and exhibit promotions, catalogue and web campaigns, and more. Our sales and marketing channels have a global reach with ever-broadening worldwide distribution opportunities. Domestic and international sales channels directly target faculty, students, practitioners, researchers, librarians, and consumers, as well as business, industry, and governmental agencies.
Show Less