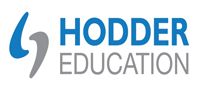 Buy

HODDER ARNOLD

Products Online
Hodder Education, part of the Hodder Education Group, has been working with schools and colleges, expert authors and awarding
Show More
Hodder Education, part of the Hodder Education Group, has been working with schools and colleges, expert authors and awardingorganisations
for many years to create quality print and digital resources. We also provide CPD training and student revision events to help equip everyone with the skills they need to progress and succeed.

We support teaching and learning throughout the world, providing coverage for KS3, GCSE, IGCSE, IB and A-level alongside numerous vocational qualifications. We also create specific resources for the Caribbean and Singapore.

You, our customers, are at the very center of everything we do. The partners we choose to work with, the authors we commission and the awarding organizations we partner with combine to bring you innovation, quality, and resources that you can trust and rely on as a student,
a teacher or a parent.
Show Less