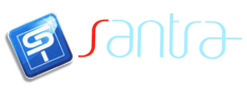 Buy

SANTRA PUBLICATION PVT LTD

Products Online
Santra Publication is the solution for your educati...
Show More
Santra Publication is the solution for your education. We are not just another publisher in the market to print or publish books. Here in Santra Publication we are continuously putting our efforts to create books that will be partner in your life long journey. Starting from schools' need to University syllabus we have designed books. Our books help students to become toppers not only in their classrooms but also in their lives. Our books always had been the first preferences for teachers because we do not print books but we share knowledge.

A dream that was born in the eyes of Dr. Dulal Chandra Santra took shape when Santra Publication was formed in the year 2001. It started with a small capital and only one title. But within few years it delivered great values to the students and teachers through its published books. It also became a private limited company in the year 2010. Now Santra Publication is the fastest growing publishing company in the Bengali language market having more than 140 titles to its credit. This is the largest number produced by any other company in this market segment. It also publishes books in English language.

Our journey started with a vision to create value for the students by imparting quality education. And only good books can provide that. Today more than 10000 schools in West Bengal and Tripura follow our books. Here in Santra Publication we are continuously working on improving the academic quality in our country.
Still there are many areas to look for. Our journey has just begun and we hope to go miles ahead.
Show Less
No products found.