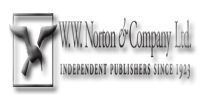 Buy

WW NORTON & COMPANY

Products Online
Books are the weapons in the battle of ideas." These were the words of William Warder Norton, who 95years ago launched the firm that bear...
Show More
Books are the weapons in the battle of ideas." These were the words of William Warder Norton, who 95years ago launched the firm that bears his name. Today, the three-person company he once ran from his living room has become the oldest and largest publishing house owned entirely by its employees.
In 1923, Norton and his wife, Mary Dows Herter Norton, hired a stenographer and began transcribing and publishing the lectures delivered at the People's Institute, the adult division of Cooper Union in New York City. While initially modest in scope, this enterprise embodied the Nortons' progressive vision that leaders in their fields—not mere popularizers—should "bring to the public the knowledge of our time."
Norton and his wife used their living room table to assemble these lectures into pamphlets, which they then boxed in sets of twenty to sell as a whole. As Mrs. Norton later remembered, "Warder would carry the results by taxi in an old Drew suitcase that had accompanied my parents on their wedding journey."
The Nortons soon expanded their program beyond the People's Institute, acquiring manuscripts by celebrated academics from America and abroad and entering the fields of philosophy, music, and psychology, in which they published acclaimed works by Bertrand Russell, Paul Henry Lang, and Sigmund Freud (as his primary American publisher).
Described in the New York Herald Tribune as "a figure of universal respect and liking," Warder Norton was inspired by his sense of duty to serve as the president of the Council on Books in Wartime during World War II, working with other publishing greats including Bennett Cerf and John Farrar to spearhead a book donation effort that put 123 million copies of 1,180 titles into the hands of those in military service. "This is the most valuable thing that bookmen can undertake in the conduct of the war," said Norton about the massive project that produced books designed to fit into the pockets of soldiers; in this role, he also coined his phrase about books as weapons, which was adopted by Franklin Delano Roosevelt.
William Warder Norton died shortly after the war. Within a few years, Mrs. Norton, who had been so instrumental in the firm's development, decided that the company should be entrusted to the next generation of employees, and she offered most of her stock to its leading editors and managers. The Joint Stockholders Agreement that was subsequently signed gave the ownership of the firm to its active employees; that agreement remains in force to this day, the number of shareholders greatly expanded to include nearly all current Norton employees. As George P. Brockway, the company's third president, said, "We have remained independent mainly because Warder Norton was a fiercely independent man and surrounded himself with others of like mind."
"Let us make all the necessary vows that we will stick to the business of publishing the best books we can lay our hands on and then keep our hands on them for as long as may be." —William Warder Norton
Since those early days, W. W. Norton & Company has consistently published books that reflect their social moment and resonate well beyond it. Some of the era-defining books published by Norton include The Feminine Mystique, by Betty Friedan, which this year celebrates its 55-year anniversary and is considered one of the most influential books of the twentieth century; A Clockwork Orange, by Anthony Burgess, which had its redemptive ending famously cut by its editor to make the novel darker yet; Thirteen Days, Robert F. Kennedy's firsthand account of the Cuban Missile Crisis; Present at the Creation, by Dean Acheson, who was praised by Gaddis Smith of Yale University as the most effective secretary of state of his era and a writer with "no equal since Thomas Jefferson first occupied the office in the eighteenth century"; Liar's Poker, which launched Michael Lewis's decades-long chronicle of Wall Street's greed and hubris; and The 9/11 Commission Report, a vital historical document printed with record speed, a significant portion of its profits going to charity.
William Warder Norton's aim was to publish "any book that could bring to the public the knowledge of our time." The company holds fast to this mission and continues to print the work of some of the world's most influential voices. Nobel Prize winners include Nadine Gordimer, Seamus Heaney, Eric Kandel, Paul Krugman, Edmund Phelps, Joseph Stiglitz, and Harold Varmus; Pulitzer Prize winners include Dean Acheson, Jared Diamond, Rita Dove, John Dower, Stephen Dunn, Erik Erikson, Eric Foner, Annette Gordon-Reed, Stephen Greenblatt, Maxine Kumin, Joseph Lash, William McFeely, John Matteson, Edmund Morgan, and William Taubman. Norton's thriving poetry program, established in the 1960s, also includes National Book Award winners Ai, A. R. Ammons, Stanley Kunitz, Adrienne Rich, and Gerald Stern.
In recent decades, Norton's national bestsellers have included books by Diane Ackerman, Andrea Barrett (also a National Book Award winner), Vincent Bugliosi, Andre Dubus III, Sebastian Junger, Michael Lewis, Nicole Krauss, Mary Roach, Jonathan Spence, Neil deGrasse Tyson, Sean Wilentz, Edward O. Wilson, and Fareed Zakaria. Norton also publishes many popular series, most notably Patrick O'Brian's Aubrey-Maturin books, discovered on a flight between London and New York by its editor; and P. G. Wodehouse's brilliant comic novels, all of which are now being reissued in newly illustrated paperbacks.
At the same time, Norton's college department serves as a cornerstone of the publishing program. In the 1940s, Norton broadened its history textbook publishing with Edward McNall Burns's Western Civilizations. A decade later, Norton asked leading Romanticism scholar M. H. Abrams to develop a concept that went on to change the teaching of literature: the Norton Anthologies. The tissue-thin paper of these books has been turned by over 20 million students worldwide, and as Rachel Donadio has written in the New York Times, "The Norton Anthology of English Literature has remained the sine qua non of college textbooks, setting the agenda for the study of English literature in this country and beyond."
From its early roots in music and literature, Norton's textbook list has expanded across the traditional liberal arts. Its list of academic staples includes Dalton Conley's You May Ask Yourself: An Introduction to Thinking Like a Sociologist; Eric Foner's Give Me Liberty!: An American History; and Gerald Graff and Cathy Birkenstein's They Say / I Say: The Moves that Matter in Academic Writing. Additionally, Benjamin Ginsberg, Theodore J. Lowi, and Margaret Weir's We the People: An Introduction to American Politics; Stephen Marshak's Earth: Portrait of a Planet; Richard Bullock's The Norton Field Guide to Writing; and Clark Larsen's Our Origins: Discovering Physical Anthropology have joined the Norton Anthologies, Norton Critical Editions, The Enjoyment of Music, and A History of Western Music as leaders in their fields.
During the past forty years, Norton has continued to expand its publishing program. In the 1970s, Norton bought the Liveright Publishing Corporation and its illustrious backlist. One of the great presses of the early twentieth century, Liveright published William Faulkner's first two novels, E. E. Cummings's collected poetry, Hart Crane's complete poems, and Anita Loos's Gentlemen Prefer Blondes. In 2012, a revived Liveright inaugurated its first original list in four decades, with new works by Gail Collins, R. Crumb, J.G. Ballard, and Jim Holt. In the 1980s and 1990s, Norton notably added the Norton Professional Books and acquired the distinguished Vermont firm Countryman Press, with its well-respected nature, history, and outdoor recreation titles.
Now, after 95 years and with an annual list of 400 titles, W. W. Norton is a global company, its familiar seagull logo appearing on books in the United States, Canada, Australia, New Zealand, Taiwan, Hong Kong, Japan, Korea, and Latin America. Though the Norton of today is international in scope, there is much about the company that would remain recognizable to its founders: the editorial quality of the books, the rigorously anti-corporate style, and above all the shared sense of purpose that flourishes when all employees have a stake in the success of their firm.
Show Less
No products found.